Abeer Osman: Interim Executive Director
Abeer Osman has joined The Arab American Heritage Council as a Program and Administrative Manager effective January 2015. Abeer was born and raised in Khartoum, Sudan. She received her Bachelor's degree in English Language and Literature from Ahlia University in Khartoum.
Prior to her employment at AAHC, Abeer worked for two years with the Coca-Cola Company as an Executive Administrative Assistant for Middle East & North Africa Marketing Department, She has over eleven years as a bilingual HR & Administrative assistant with various multinational companies and Law firms.
Her employment with the Embassy of Pakistan in the Sultanate of Oman and the Embassy of Netherland in Sudan as a program coordinator gave her a solid experience in cultural competency, International relations and human rights.
Ms. Osman is passionate about community service as she has maintained strong community ties and affiliations throughout her professional life. She has over twelve years of service as a member of Sudanese Women Union, Sudan Women Association in UAE. She has also volunteered her time as program coordinator at "Amal", a nonprofit nongovernmental organization in Sudan that focuses on providing needs to refugees and homeless children.
Abeer moved to the United States almost two years ago, she is married and has two children, Karim who is eleven and Sami who is nine years old.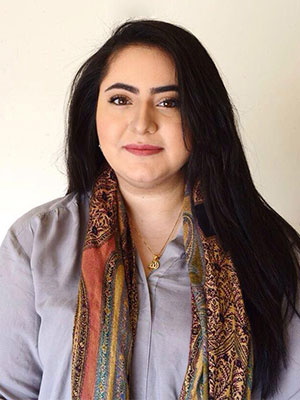 Linda Samarah: Community Outreach Coordinator
Linda Samarah is the new Community Outreach Coordinator at the AAHC. She is currently completing her Bachelors of Arts and Sciences at the University of Michigan-Flint. She is majoring in Communications with a focus in Public Relations and Organizational Communications. She is also minoring in Women and Gender Studies and hopes to use these degrees to serve and support her local, national, and international communities. Linda implements her creativity and passion of the arts into every project she takes on and is looking forward to doing the same at the Arab American Heritage Council.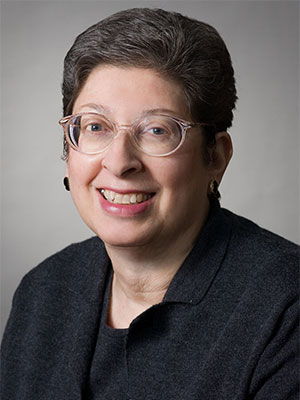 Jeanette Mansour: Board Secretary
Jeanette is a retired program officer and consultant at the C.S. Mott Foundation. She directed international grants, special projects, and reviewed and processed proposals related to development of the nonprofit sector and philanthropy.
She holds bachelor and master degrees and has completed postgraduate work at the University of Michigan and the American University of Beirut. She serves on non-profit boards in both her home community of Flint, Michigan as well as national boards. Currently, she is a consultant to ACCESS (Dearborn), providing technical assistance to the Center for Arab-American Philanthropy. AAHC term: 2013-2015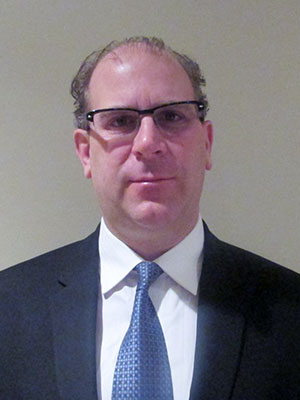 Said Farah: Board Vice-President
Said is a founding member of West Second Street Associates (WSSA), which was established in 1993 as a Michigan-based Limited Liability Company. WSSA specializes in real estate development and long-term management of high quality government buildings leased back to the General Services Administration (GSA) throughout the United States. Said is also involved in several downtown Flint redevelopment projects, including the historical Capitol Theatre Building. AAHC term: 2012-2014
Dr. Abd Alghanem:
Treasurer
Born in Damascus, Syria, Abd graduated from Damascus University Medical Center. He did his general surgery residency at McLaren Regional Medical Center and was assigned chief resident of general surgery. He later went on to specialize in plastic surgery at the University of Texas.
Abd is an assistant clinical professor at Michigan State University's College of Human Medicine and has been in private practice in Flint, Michigan since 1989. An activist in the Arab-American community in Flint, he serves on the boards of many nonprofit organizations and is past president of the Arab-American Heritage Council. AAHC term: 2012-2014

Bob Houbeck: Board Member
Since 1991, Bob has served as the director of the University of Michigan-Flint's Frances Wilson Thompson Library. Prior to that, he worked from 1975-1991 in UM-Ann Arbor's University Library, most recently as head of its Serials and Book Acquisitions divisions. At UM-Flint, Bob chaired the Chancellor's Advisory & Budget Priorities Committee, co-chaired its 2005-2010 campus strategic planning initiative, and currently serves on the campus All Hazards Emergency Response Team. He teaches in the UM-Flint American Culture and Honors programs, and, in 2011, taught American history as visiting professor at the University of Wuppertal (Bergische Universitaet Wuppertal), Germany.
Bob is a past chair of the Michigan Library Association's Intellectual Freedom Committee and speaks regularly for Right to Life of Michigan. From 1992 through 2006, Bob was a member of the Rotary Club of Flint and is a Paul Harris Fellow. Bob lives in Flint with his bride of 41 years, Rae Ann. They have six children: Christopher, Anneke, Megan, David, Elizabeth, and Patricia. AAHC term: 2014-2016

Imad Isaac: Board Member
Imad was born in Beit Sahour, Palestine, and moved to the United States in 1969, at which point he ran a small business until he established his real estate career at 23 years of age. During that process, he put himself through college at the University of Michigan-Flint. He graduated with a degree in business administration and a minor in finance.
Imad's real estate career grew rapidly, leading him to become the broker and owner of Remax Select on Hill Road, Flint. He also owns and manages more than 125 investment properties. Additionally, Imad is an active member of the community. He is married with three children and currently resides in Fenton, Michigan. AAHC term: 2014 – 2016

Ms. Alexandra Nassar : Board President
Born and raised in the Greater Flint area, Alexandra is dedicated to serving the community. Alexandra's parents came to the United States in the early1970s, and she is a first generation Arab-American.
Alexandra is licensed to practice law in Michigan and is currently practicing as of counsel at the Shaheen Law Firm in Genesee County. She sits on various boards and committees, including State Bar of Michigan, where she serves as a Young Lawyers Section eexecutive council member, and the American Inns of Court – Centennial Chapter, where she serves as membership chair. AAHC term: 2013-2015

Honorable Judge Anthony J. Mansour: Board Member
Anthony was born in Nazareth, Palestine and immigrated to the U.S. in 1927. He attended Flint schools and colleges, including the Detroit College of Law, now part of Michigan State University, where he was awarded a doctorate of law in 1950. Anthony was admitted to the State Bar of Michigan and began his practice in January of 1951.
Always aware of the importance of his heritage, Anthony has been an active leader in the Arab-American community from his early school years to the present day. He has given lectures and had some of his written work published. Anthony co-founded the Arab-American Heritage Council in 1980, and he continues to serve the organization on various levels. AAHC term: 2012-2014