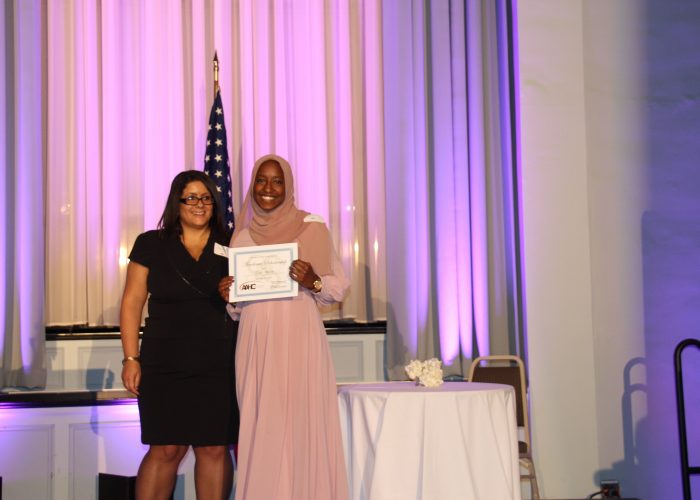 Scholarship Opportunities
The AAHC recognizes the importance of education for the growth of the Arab-American community and seeks to help students overcome the financial obstacles to obtaining higher education. Over the past 25 years, the AAHC has given out almost $50,000 in scholarships. The AAHC offers 4 total student scholarships every year, each around $1,000. The available scholarships are below:
Anthony J. Mansour Scholarship
The Anthony J. Mansour scholarship is the primary scholarship offered by the AAHC and is named after our founder. The scholarship is offered to two Arab American students from Genesee County, each receiving $1,000 apiece. Once the two winners are selected, they are presented with the scholarship award at the Ensure The Legacy Banquet in October 2022. The deadline to apply for the 2022 scholarship is October 17, 2022.
To apply for the Anthony J. Mansour Scholarship, please email us at [email protected]
Mott Community College Scholarship
Each year, Mott Community College (MCC) offers a scholarship for the educational needs of Arab American students attending Mott College. Criteria are as follows: (i.) Only applicants of Arab descent are eligible (ii.) Applicants must be enrolled at Mott Community College (iii.) Applicants must posses a minimum grade point average of 2.5 (iv.) Awards may be merit based or based on financial need as determined by the Office of Financial Aid (v.) Applications are renewable; incomplete applications will not be considered (vi.) Scholarship monies will be awarded for tuition, course fees, books, software, and other materials as specified in the course outline. 
For more information, go to https://www.mcc.edu/financial_aid/fa-scholarship-app.shtml
Past Anthony J. Mansour Scholarship Winners
2021 – Layla Youssef and Summer Salman
2020 – Aceil Shamieh and Reem Hayek
2019 – Jennah Shah and Reena Al-Sewari
2018 – Rania Fanous and Lina Abutalib
2017 – Shane Gantos and Raneem Shukairy
2016 – Einas Abutalib
2015 – Ahlam Alwageeh
2014 – John Elias and Hazar Abuaita
2013 – Andrea Sahouri and Josalien Abuaita
2012 – Yara Abuaita and Laila Abdallah
2011 – Maha Khrais and Devin Bathish
2010 – Tamer P. Abuaita and Mahir W. Jurdi
2009 – Serena Rabie
2008 – Foundation of Mott College
2007 – Kathleen Y. Farah
2006 – Saed Isaac and Issa Salsa
2005 – John Abud, Amber J. Jourbran, and Emil H. Joseph III
2004 – Nicholas Paul Abud
2003 – Noor Hammoud
2002 – Candi Rishmawi
2001 – Wael Salem and Christen Middleton
2000 – Meriam O' Malley
1999 – Sylvia Sophia
1998 – Kristina (Khouri) Childs
1997 – Anton (Tony) Khouri
1996 – Hayat Nadar
Past Mott Community College Scholarship Winners
2019/2020 – Khalid Albasheer and Eman Alnajjar
2018/2019 – Laila Al-Ghanem
2016/2017 – Laila Al-Ghanem
2016/2017 – Ahmed Ehtaisham
2015/2016 – Laila Al-Ghanem
2015/2016 – Aman Mawri
2014/2015 – Wafa Alwegeeh
2013/2014 – Essa Shomali
2012/2013 – Ragheda Jawhari